Microfinance Software Company in Lucknow
Microfinance institutions are striving to eradicate poverty by providing financial services to nearly 3 billion unbanked people worldwide. The main objective of MFIs is to become efficient financial institutions that offer a broad range of adequate products and services to a large number of households and small businesses at affordable costs.
Microfinance Software Module:
Automatic Accounting (ledger, daybook, loss and profit, balance sheet)
Loan Management System (Personal, Corporate, Auto / Vehicle Loans, Property, Gold, Agriculture)
fixed deposit, recurring deposit (RD FD Software)
Mobile Banking
Cooperative Society Software
Fully featured dashboard, which gives you abstract details of your entire financial transaction activities
Multi-User System
History actions
Flexibility to Work from Anywhere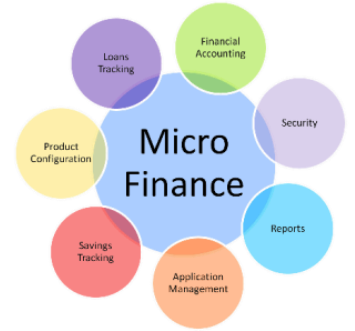 In any company involved in banking or lending money, there is an absolute need to have a system for maintaining details of the customer, the details regarding any and every transaction, and other sensitive information in a secure and efficient way. Woodomains Technologies develops Microfinance software in Lucknow , an online application that allows the user to perform these functions in a simple yet efficient manner. It helps cut down excess time and unnecessary effort put to get the job done. The Microfinance software Company aids everyone from someone newly starting the business to someone already in the field not only reduce efforts to do the job but to also monitor the progress and see statistics to make increase yield. Due installment verifies the report. Desktop application for bond and receipt printing. Late deposited installments penalty calculation and statement for late deposited customers. Plan-wise commission statement of agents. Company administration can view a list of customers of a particular agent. Various reports for analytics. SMS, Mobile Banking.
Would you like to start a project with us?
Our Team Fullfill Your all Requirements for online all solutions. Then give a chance for work with us. 09936804039 09044314039