In Hotel software, Hotel software in Lucknow can be utilized to perform important organizational and financial tasks and activities by hotels, resorts, motels, RV parks, condos and others. These functions include reservations, customer relationship management, property and maintenance management, accounting, and employee scheduling. Hotels look to improve their efficiency and productivity and this has led to the development of hotel management platforms. This type of software is also called Property Management System (PMS) and more comprehensive systems are termed Hotel ERP (Enterprise Resource Planning)
A hotel management system is a comprehensive system that automates all operation of a hotel such as front office operations, reservations, housekeeping to billing and payments. Besides, it contributes to increasing a hotel's revenue and business. Be it a stand-alone or hotel group, a hotel management system can manage each and everything to the max.
Our Hotel Management System software enable you to:
All-in-one solution
Get more direct bookings
Channel manager connectivity
Take informed decisions
Manage online reputation
Streamline housekeeping
Leverage a smart frontdesk
24×7 live support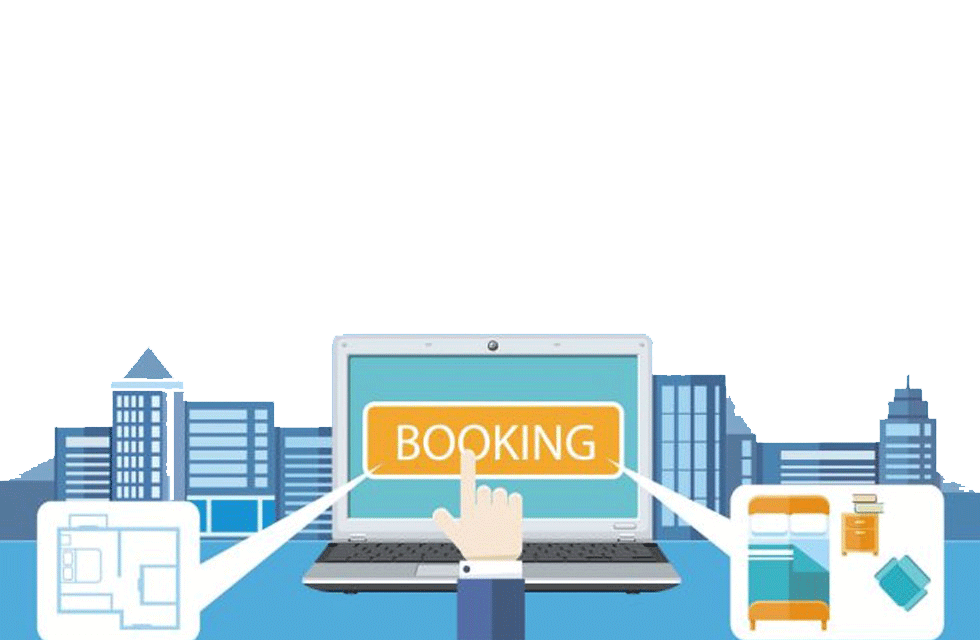 Would you like to start a project with us?
Our Team Fullfill Your all Requirements for online all solutions. Then give a chance for work with us. 09936804039 09044314039